ProFormance Physical Therapy
We believe that all patients should receive the highest quality of care. Our objective at ProFormance is to provide the community with individualized, personal, and professional care that is second to none. We will customize your treatment and tailor your exercise program to meet you specific needs.
Our goal is to aid in your successful recovery by restoring optimal function and improving your quality of life. ProFormance staff members strive to provide excellence in rehabilitation, injury prevention, and health & wellness. We truly care about you and your health.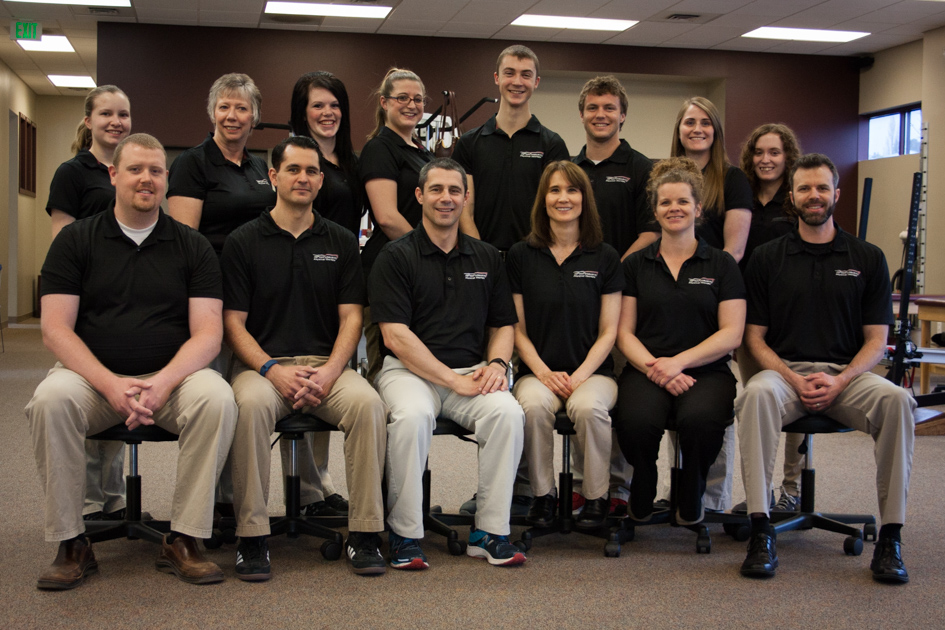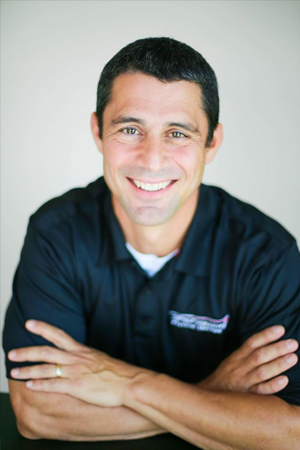 Troy Vannucci, MPT, CEEAA
Owner & Physical Therapist
1990 – Bachelor of General Studies at Northern Arizona University
1992 – Master of Physical Therapy at Northern Arizona University
2011 – Certified Exercise Expert for Aging Adults (CEEAA)
Washington State Physical Therapy Association
Washington State Private Practice Association
I am a native of Las Vegas, Nevada. I graduated from Northern Arizona University and later received a Master of Physical Therapy degree from NAU in 1992. I met my wife Laura in PT school and after spending 8 years in the Seattle region advancing our professional careers, we moved to Pullman in 2000 to raise our two sons, Ryan and Joey. I became co-owner of ProFormance Physical Therapy with my wife in 2005. I enjoy spending time with my family, taking long bike rides, and working on projects around our house.
My areas of interest are geriatrics, orthopedics, vestibular rehabilitation, and biomechanical bike fitting. I teach a strength and balance fitness class for adults aged 65 and over called "Stay Active & Independent for Life". I also teach total hip and total knee replacement pre-operative classes to educate and train patients about the surgery and post-operative recovery. My goal, especially for my elderly patients, is to restore their independence and safety at home and in the community as fully as possible.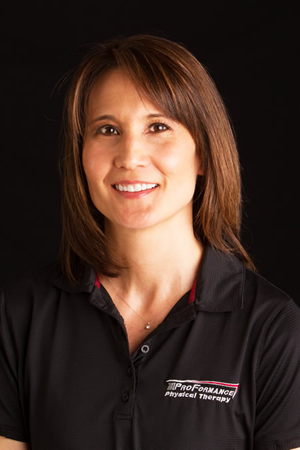 Laura Vannucci, MPT
Owner & Physical Therapist
1988 – Bachelor of Science in Biology at Washington State University
1991 – Master of Physical Therapy at Northern Arizona University
1997 – Completed the Kaltenborn-Evjenth Nordic System's long term Orthopedic Manual Therapy program at Puget Orthopedic Rehabilitation
I am a Pullman native and graduate of Washington State University. I received a Master of Physical Therapy degree at Northern Arizona University in 1991. Before moving back to Pullman with my family in 2000, I gained extensive experience in the greater Seattle area as a clinician and manager in private practice. I was fortunate to complete a year-long training program in the Kaltenborn-Evjenth Nordic System in orthopedic manual therapy in 1997 and spent many training hours with Dr. Robert Rinke, PT, DC in his Everett clinic. Troy and I became owners of ProFormance Physical Therapy in 2005.
I have a special interest in the evaluation and treatement of orthopedic spinal conditions. It is my goal that each patient I see understands his/her spinal condition, learns safe movement habits, and implements a proper exercise regimen to maximize function and comfort.
I look forward to working with you so that together we can improve your spinal health.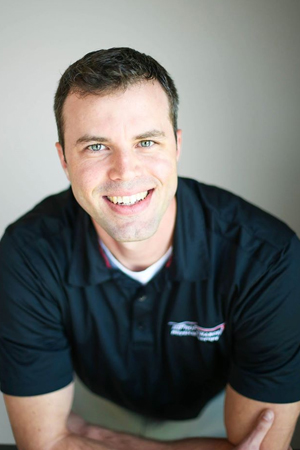 Brandon Cridlebaugh, PT, DPT, CKTP
Physical Therapist
2007 – Doctorate of Physical Therapy at Northern Arizona University
I was born and raised in Clarkston and graduated from Washington State University with a Bachelor of Science Degree. I went on to obtain a Doctorate of Physical Therapy Degree from Northern Arizona University. In treating patients of the Palouse since 2007, my experience has primarily focused on general outpatient orthopedics with an emphasis in manual and functional techniques to restore function. I especially enjoy working with patients suffering from extremity dysfunctions. I also have a background in geriatric rehabilitation in the skilled nursing setting.
During my time at ProFormance Physical Therapy, I have obtained Kinesio Taping and Graston Technique certifications to more effectively treat my patients. I am one of the few local physical therapists able to cast for custom orthotics. I feel it is important that each patient takes an active role in his/her rehabilitation. Together we can reach your goals one step at a time.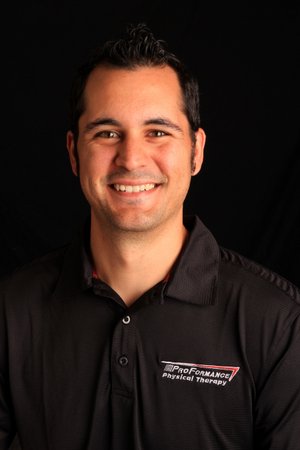 Sean Knight, DPT, CSCS
Strength and Conditioning Specialist & Physical Therapist
2011 – Masters of Physical Therapy at Sacramento State University, Sacramento, CA
2012 – Certified Strength and Conditioning Specialist
Member of National Strength and Conditioning Association
I was born and raised in Orange County, California, and received my Bachelor of Science degree from Sacramento State University. I then completed my Masters of Physical Therapy degree at Cal State Sacramento. Upon finishing school, my wife and I moved to Salem, Oregon, where I worked in acute care at Salem Hospital for over two years.
My wife and I came to Pullman to be closer to family and raise our three boys. I enjoy any activity that involves the outdoors, including running, biking, and hiking. I have a strong interest in orthopedic conditions involving the spine, shoulder, and knee, and wish to continue improving my manual skills. It is important to me that each patient understands their condition and the reasons behind each step of their recovery.